Today I was able to visit the local Boys & Girls Club in Oviedo Florida! It was a great opportunity to celebrate Friendsgiving with the kids. 
"Our mission is to inspire and enable all young people, especially those from disadvantaged circumstances, to realize their full potential as productive, responsible and caring citizens."
The location is impressive and they are trying to get more exposure since they opened around the time COVID started. They are fully open now and ready to get the word out about this amazing place. Once they get more kids and families involved, the plan is to expand the offerings.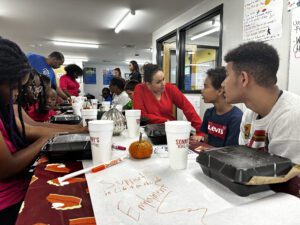 Contact for More Information
Anthony Floyd
Service Director
Boys & Girls Clubs of Central Florida
Oviedo Boys & Girls Club
55 Adeline B Tinsley Wy., Oviedo, Fl 32765
O: 407.542.5607 | C: 330.881.2726