Once ranked as the #4 safest city in Florida, Winter Springs has dropped to 12 spots to #16, according to safewise.com. Our neighbors in Oviedo dropped one spot to #7. 
With all of the fast development and multiple changes in leadership at the police department, we saw our local community ranking drop. In 2009, Kevin Brunelle was appointed as the Chief of Police and he held that role until 2019 when he retired. Since then, our city has had two different police chiefs the last three years including Chris Deisler and current police chief Matt Tracht. Deisler took over after Brunelle retired, only to unretire and be hired as the police chief in Woodland Park, Colorado earlier this year. Tracht took over following Deisler's retirement.
The drop in our safest city ranking comes with an increase in development and most certainly the inconsistency in leadership from our police department under this City Commission and City Manager.  Current Chief of Police Tracht recently spoke on the crime in Winter Springs citing the pandemic as a main factor  "we saw a rise in our crime rates in 2020 with larcenies and assaults, most likely, probably due to the pandemic. People were at home, unemployed and didn't know what to expect. They were probably doing things that they probably shouldn't have been doing."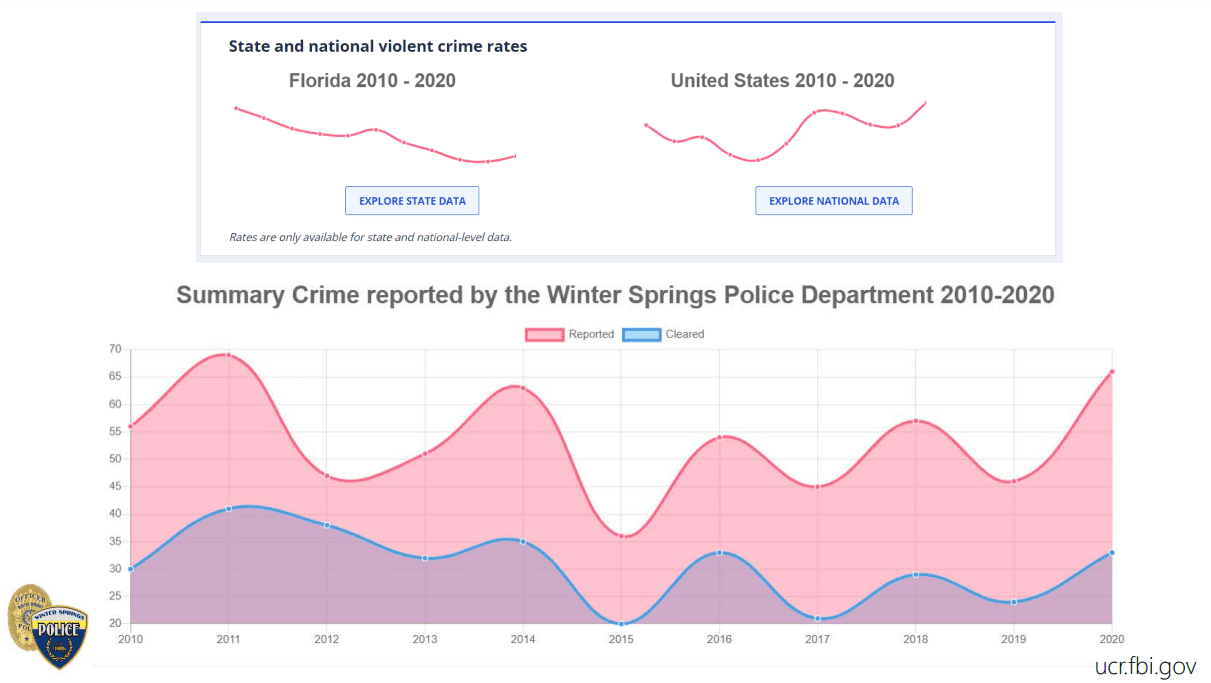 While it is hard to argue that the pandemic had an impact on crime rates, we also believe the rapid development of our small community along with the inconsistency of having three different Police Chief's since 2019.  
I must say, our current Chief of Police Matt Tracht has made some huge progress in a short amount of time.  I am very excited about the things he is doing and very grateful for his work. 
I remain committed to collaboratively and enthusiastically representing this city with dignity and class to help Winter Springs return as one of the top #10 safest cities in Florida. 
I strive to amplify solutions facing where we live by featuring residents like you, along with the change makers and thought leaders to support our fellow residents and people visiting and working in our area.
Thank you for supporting my campaign.